Sundance Marketing
Custom Pin Service
Terminology
_________________________________________
TERMINOLOGY
BASE-METAL:

The usual plating is POLISHED GOLD: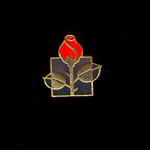 or POLISHED SILVER: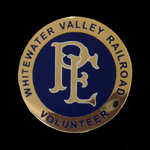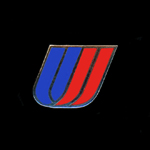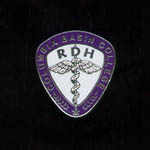 BLACK (a dark gun-metal gray) is also available: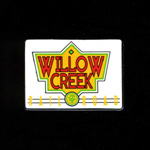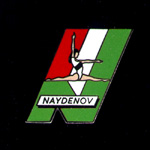 Optional (*) platings are ANTIQUE* (a dull bronze):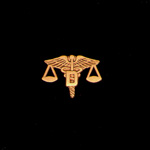 ANTIQUE GOLD* (a soft, dull sheen to the gold metal plating):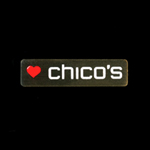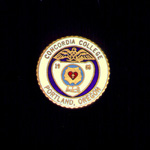 and ANTIQUE SILVER* (a soft, dull sheen to the silver metal plating):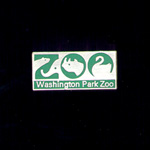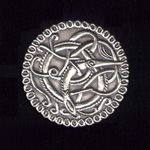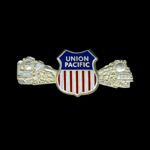 PROCESS: (Six are available) -

HARD ENAMEL which uses hard enamel for the colors: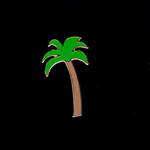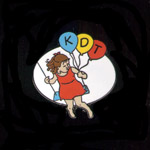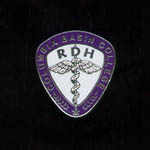 HARD ENAMEL + SILK SCREEN* which uses glossy epoxy paint over the Hard Enamel: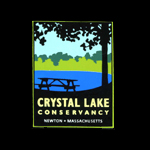 SOFT-ENAMEL which is a hard painted surface: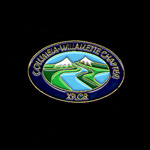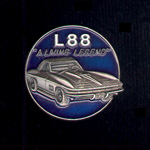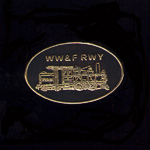 EPOXY-COATED SOFT-ENAMEL which uses painted surfaces and is then
coated with a glossy, chip-proof coating of clear epoxy: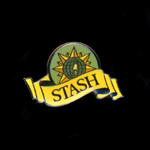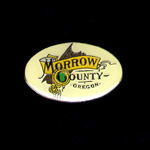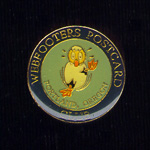 PHOTO-ETCH which is a hard painted surface on plated brass:

OFFSET-PRINT which is printed on the metal, then coated with a glossy, chip-proof coating of clear epoxy: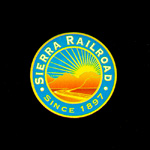 Hard Enamel and Hard Enamel + silk-screen produces a flush surface,
Soft-Enamel and Photo-Etched a concave colored surface
(in relation to the raised base-metal portions of the design), and
Epoxy-Coated Soft-Enamel and Offset-Printing produces a convex surface to the pin.
More examples can be seen at the bottom of the Pricing page for each process.

FASTENER:

The normal type of fastener is the Black Rubber Clutch fastener. Also available is the
Metal Clutch fastener. This is also known as a butterfly or military fastener.
The BASE PRICE includes either Clutch fastener.
The nail for the clutch fastener is shorter, making it perfect for shirts,
hats and average weight material.

The Tie Tack* fastener is a heavier, more secure fastener.
It gives a "classier" presentation and is often used for award pins.
The Tie Tack* fastener has a longer nail
and is normally used for thick lapels and for ties.
Both our Clutch fasteners and Tie Tack fasteners
are placed above the center of gravity
to prevent spinning.
The nail head also includes a short tang
to engage the material
to help keep the pin oriented correctly.


The Broach* or Safety-Pin* fastener is like that found on women's jewelry.
It has a hinged pin with rotating keeper.

Also available is a Stick Pin* fastener and Tie Bar*.

Other fasteners are available - screw type, loop or charm, etc.
Call or write for pricing.


COLORS:

We have a nearly unlimited selection of colors available
with a practical limit of 4 or 5 for a particular design.

There is an additional charge for more than 5 colors.

Specify printers Pantone® (PMS) color choices
and we will match them as closely as possible.




DESIGN:

Attach a copy of your artwork on the upper portion
of the ORDER FORM.
Specify areas that you want colored either with
labels/arrows or by coloring the appropriate
areas with colored pencils or markers.

Make any other notations regarding the design
that you feel are important.

Attach the original artwork (or a clean copy)
to the lower portion of the form -
DO NOT MAKE NOTES ON THE ORIGINAL!

Using a reducing copy machine,
shrink your original artwork down
to the size you would like the pin to be -
THIS IS VERY IMPORTANT AND CAN PREVENT DELAYS
IN DELIVERY OF YOUR ORDER!
Attach this reduction where shown on the form.
This will give you, and us, an idea of how the design will look in actual size.
If detail is too fine for the process you requested,
some detail may be eliminated or the process
changed in order to maintain a "quality" look.

Designs that "work" in print may not work for a pin.
A base-metal border or "dam" must
surround the entire shape of the pin and separate one color from another.
Generally speaking it is NOT possible
to do colored lettering on a colored background.
The lettering will usually have to be base-metal.
The only exception to this is if the lettering is relatively large or if
the HARD ENAMEL + SILK-SCREEN* process is used.

If the design is highly detailed then SOFT-ENAMEL, EPOXY-COATED
SOFT-ENAMEL, PHOTO-ETCH or HARD ENAMEL + SILK-SCREEN* may be required.
Just because you can shrink the artwork to actual size
does not necessarily mean that it can be reproduced in metal as a pin.
If in doubt, mail, fax or e-mail us your artwork
in actual pin size and larger size (2"-4").
We will be glad to make recommendations prior to your placing of the order.


PROOF SAMPLES:

Prior to manufacturing an order, a
photo proof sample will be sent upon request.
Color changes can be made prior to manufacturing,
but design changes require that new dies be made
and additional charges will be incurred.


DELIVERY TIME:

It may have taken you weeks or even months
to decide to do a pin, but if you are like most of us,
now that you have decided, you want it tomorrow!

Realistically, you can expect the following:
We can break down your waiting time into two areas -
MANUFACTURING and DELIVERY.


MANUFACTURING TIME:

includes our time in refining and processing your order,
overseas transmittal of the order to the manufacturing plant,
the actual creation of dies and then
the production of the pins as well as EXPRESS shipping
of the order back to us in Portland.

This MANUFACTURING time is normally 5 weeks
from when we receive your order.
This 5 week turn-around time would be considered
NORMAL manufacturing time.
Some pins take longer and some take less time than this average -
Yours may take longer.

Simple designs and few colors may take less time.
Designs not submitted "CAMERA-READY",
COMPLEX DESIGNS, ANTIQUE PLATING, DESIGNS WITH CUTOUTS,
SCULPTURED DESIGNS, and SILK SCREENING WILL take longer -
we can NOT guarantee delivery dates when these factors are involved.

Do not "press your luck" on deadlines - give us as much lead-time as possible
if you have an event date.
Minimum orders (less than 100 pcs) take a little longer than larger orders.




DELIVERY TIME TO YOU:

After we receive your order from the manufacturing plant,
we will forward it to you as by UPS -

or by USPS -



PAYMENT:

Your cost includes the BASE PRICE of the pins.
To this you add all OPTIONS (*) you have chosen.
FULL payment of this amount is REQUIRED with the order.
Credit terms are NOT available.

We accept VISA and MasterCard for Custom Pin orders.

...
We do NOT accept American Express, Discover or PayPal

Purchase orders are accepted ONLY if previously approved
and only from corporate accounts.

Prices are F.O.B. Portland, Oregon.
You will be billed for actual shipping/insurance charges*
from Sundance Marketing, Portland, Oregon
to your location.


* = Extra Cost Option



PACKAGING:

Pins are mounted to individual cards and packaged in clear poly-bags.


MINIMUM ORDER:

50 pins


PIN SIZE:

Determined by longest side measurement
(not by the diagonal).
_________________________________________
_________________________________________
Go to Ordering Information Page
_________________________________________
Copyright © 1999-2023... Sundance Marketing, Inc.